Yes, that's right, we're back! Last year we took a group of six men on a journey of a lif
etime. This time we're expandin
g out to make this extraordinary trip available to both men and women.
Are you ready for:
Adventure?
Deeper self-understanding?
Improved relationships with yourself and those you love?
A supportive space where you can be your full self and share with others like you?
What would you say to a week dedicated to diving deep into these questions in what many consider to be one of the most auspicious places on the planet? Sounds amazing right?! If you're as excited as we are about this incredible opportunity then this journey is for you.
The Awakening 2.0 is a transformational adventure experience for men and women looking to awaken their greatest power, potential and authentic self-expression in the world. 
We are bringing together a group of courageous individuals willing to dive deep into what it truly means to be free. This incredible journey will take us down into the Sacred Valley in Peru and up into the majestic and mystical Andes Mountains with other like-minded people from around the world. Throughout the three day trek we will:
Experience traditional shamanic ceremonies
Visit Andean villages where we'll get to interact with the local indigenous people.
Hike and camp amid the spectacular Andes Mountains.

Connect, learn and raise our consciousness.
This sacred exploration includes daily reflection, group discussions and exercises all centered around your full integration as a complete and whole human being. There will also be a healthy dose of physical activity, learning, sightseeing and cultural immersion. And this entire experience will be lead by two experienced life coaches that will help guide you to experience the greatest expression of yourself possible.
If a deeply transformational experience in one of the 7 Wonders of the Modern World resonates with you then we wholeheartedly invite you to join us! 
3 day hike through the famous Lares Trek in the Sacred Valley
Two experienced life coaches guiding the entire experience
Life changing plant medicine ceremony during the Winter Solstice
3 nights camping in the Andes Mountains
10+ hours of in-depth, transformational sessions
Delicious, expertly prepared local cuisine
Deep conversations with like-minded men and women
Daily shamanic ceremonies
Interaction with local indigenous communities
Visit to Machu Picchu, one of the 7 Wonders of the Modern World
And so much more!
2017 Participant 
"We're coming back with an experience we can't explain. Nobody saw what I saw.  It's almost like you have this inner light that's a little brighter; that people are going to see. That's the awakened part. Because of this trip we now have something bigger to share. Whether we can put it into words or not, I don't know, but people will see it. "
Dr. Julio Hernandez
Who Should Attend
This trip is for you if you are ready to…
break free of any self-imposed labels, fears or limitations.

dive deep and inquire into your belief systems
radically transform your life and the way you relate to those around you.
lead a more open, authentic and compassionate life
be around like-minded souls in a supportive, safe and engaging environment.
have an amazing life changing adventure in one of the most spectacular places on Earth!
*This trip may not be for you if you have any physical limitations that would keep you from completing the hikes. *There will be horses and donkeys available in the event that someone gets injured or becomes overly fatigued during the hike. 
2017 Participant
"This trip was about stepping into my Truth. I feel like I experienced the true nature of reality in such a deep way that, I don't think that I can "un know" it. I can't really explain it, you have to live it. You have to go through it. You guys really put together the right ingredients in the perfect way where everything aligned, starting from the initial talks all the way up to the San Pedro experience. I feel like I was able to remove a filter, a block, where now I'm able to flow and allow the Universe to do its thing. "
Marcel Luisis
All meals, local transportation, entrance fees and accommodation in 4 star hotels 
Tips for local guides and support team
Sessions and accompanying material led by two exceptional coaches
Inspiring conversations
DURING OUR HIKE:
Experienced tour guides
Personal shaman who will be with us during the duration of our adventure
Shamanic plant medicine ceremony
Daily shamanic ceremonies and blessings
Local chef/cooking equipment/kitchen tent
Dining and cooking tents with tables and chairs
Full meals: 3 Meals per day, tea time each afternoon
Horses/mules to carry equipment and for emergency purposes
Two person Igloo tents (new, spacious and comfortable)
A roll pad mattress
First-aid kit, including emergency oxygen tank
Hot water for washing purposes
Boiled water to fill your personal water bottle
Roundtrip airfare
Sleeping bag (if you don't already have one)- $20
Air mattress (if desired)- $20
Hiking equipment- click here for a list of recommended gear
Souvenir or personal shopping
Alcohol or additional drinks throughout the day
Snacks: we recommend bringing nutritional bars, dried fruits, nuts, etc
Personal, medical or trip cancellation insurance (recommended)
2017 Participant
"The Awakening Man retreat was one of my Top 3 experiences of 2017. There was purposeful reflection, physical challenges, deep cultural immersion, and instant camaraderie with my peers. Few moments in life compare to the deep joy of summiting a mountain after a 4 day hike through an ancient Inca trail or the sense of awe in overlooking a breathtaking Sacred Valley. There's nothing like living those moments, in that place, with those people. Simply, priceless."
Christopher Gueits
A
re you ready to step into your full potential?
2017 Participant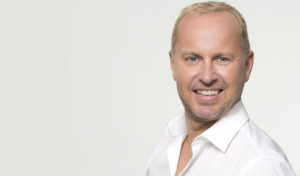 "I had the privilege to be part of the group last year and it was a truly moving and life changing experience! There is so much that can be learned from the ancient Peruvian culture and today's wonderful people of Peru. That combined with being with a soul searching community in breathtaking nature made this trip truly unique! I can only recommend it! "
Carsten Willert Managing Director and Business Coach, Berlin, Germany
Itinerary
*Subject to Change
Day 1: Arrive in Cusco
Arrive to the hotel in Cusco on your own schedule. We will meet at 6pm in the lobby for drinks followed by dinner. This will be an early night to make sure we are well rested for the adventure ahead. The effect of Cusco's and the surrounding area's high altitude may be felt immediately. Please remain hydrated and drink lots of water throughout your time in Peru. Accommodation: TBD / Elevation: 11,000 ft.
Phase 1: The Introduction
This initial part of the trip is about learning about the history and culture of Peru, the Sacred Valley and the Incas.
Day 2: Cusco to Ollantaytambo  Breakfast is at 8am followed by an in-depth briefing for the week to come. A private bus will pick us up in the late morning at our hotel for a scenic ride through the Sacred Valley to our final destination for the day: Ollantaytambo. After settling in at the Tunupa Lodge, we'll enjoy lunch followed by free time to explore the area.  This afternoon we'll have our opening session where we'll start the deep dive into why we have joined together.  We'll then have a small break followed by dinner. Accommodation: Tunupa Lodge/ Elevation: 9,500 ft.
Day 3: Day Trip to Machu Picchu
This morning we will take a scenic, expedition train to Aguas Calientes, the town at the foot of Macchu Picchu. We will then take a bus directly to Machu Picchu. Once inside Machu Picchu we will visit the Inca bridge and Inti Punku, also known as the Sun Gate, one of the most important archeological sites in Machu Picchu. In the afternoon, we'll take the expedition train back to Ollantaytambo where we'll settle back into the Tunupa Lodge for dinner.  Accommodation: Tunupa Lodge /Elevation: 7,000 ft./ Hike Duration: walking around Machu Picchu for approximately 6 hours / Train journey
Phase 2: The Exploration
Here we will be exploring the inner and outer terrain, going deep into our connection to ourselves, others and the Earth.
Day 4: Ollantaytambo to Lares (Cochapata) 
Breakfast is at 6 AM. At 7, a private transport takes us to the beginning of the Lares trek where we will have a special initiation ceremony with our experienced shaman, Eduardo. During this ceremony, we will be asking for permission from "Pachamama" (Mother Earth) to enter these sacred areas followed by a purification ritual for each participant. At this beautiful location, our cook will prepare lunch. Following lunch, we'll hike approximately 3 hours to our campsite, Cochapata for an early afternoon arrival.  There will be free time before dinner followed by an evening session around a campfire with insightful conversations. Drive: 3hr / Hike Distance: approx 4 mi / Duration: approx 3 hr /Camp Site: Cochapata/ Elevation: 12,500 ft.
Day 5: Lares Trek (Cuncany)
Early wake up call. Our hike that starts at 8am and finishes at around 1 PM. During the hike, we'll encounter many traditional villages where you'll witness the way of life of the Andean people, a way of life that hasn't changed much since the time of the Incas. We will be passing through the Sun Gate and view majestic glaciers. Our campsite will be on the side of a mountain next to a lagoon. The schedule at our campsite will be similar to yesterdays. Camp site: Cuncany/ Elevation: 12,000 ft. (highest elevation during trek: 14,000 ft.)/ Hike Distance: 3-4 miles / Duration:  approx 4 hours
Day 6: Lares Trek (Perolniyoc)
Our hike will starts at 8am and will take us to the Temple of the Moon where we'll camp at the top of a waterfall. From here we will be able to view the Sun Gate and the majestic glacier. This day we will begin moderating our diet to prepare for our San Pedro experience the following day. An evening session is also scheduled. 
In the late afternoon we will be partaking in the "Festival of the Tree", a sacred ceremony to honor those we've lost. We will also visit the nearby community of Rayan where we will meet with schoolchildren and deliver the gifts we've brought for them. An evening session is also scheduled.
Accommodation: Perolniyoc /Elevation: 12,300/ Hike Distance: 3-4 miles/ Duration: 4 hours 
Phase 3: The Transformation
This is where everything comes together- all the learning, insights and healing- to create a truly transformational day…fireworks and all! 
Day 7: San Pedro Ceremony During the Winter Solstice 
What past participants have considered to be the most powerful part of the trip, this day we will be dedicating to the full transformation and integration of our Beings. On this day we will drink the sacred San Pedro brew, an ancient medicine used for thousands of years as a means to connect to nature and to our higher selves. For dinner, locals will guide us in making Pachamanca, a traditional Andean dish prepared in the ground with hot stones. After dinner we will return to Ollantaytambo and the Tunupa Lodge.    Accommodation: Tunupa Lodge /Elevation: 7,000 ft.
Day 8: Return to Cusco (Saturday)
After breakfast we will have our completion session and there may be free time to explore Ollantaytambo prior to our departure to Cusco center or the Cusco airport (we'll time our departure based on the flight times of the group).
Return transport to Cusco
The Awakened Journeys Team
Jonathan Hermida Co-founder and Guide
Scott Masciarelli Co-founder and Guide
Nastassia Luisis Lead Creative
Watch Last Year's Retreat:
Contact Us
 Do you have any questions or want to find out more? Fill out the form below or email us directly at info@awakenedjourneys.com and we'll get back to you ASAP.